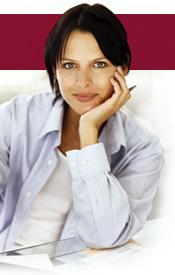 Thousands of scientific studies over the past several years show that high blood pressure, ulcers, migraine headaches, strokes, alcoholism, depression, anger, fatigue, drug addiction and many other medical conditions are often due to the long-term effects of stress.
Prescription drugs and those purchased over the counter also can cause anxiety symptoms. Cold medicines, diet pills, antispasmodic medications, stimulants, digitalis, thyroid supplements, and, paradoxically, antidepressants given to reduce panic all may cause anxiety. Discontinuing a variety of drugs, including tranquilizers, sleeping pills, and certain blood-pressure medicines can lead to withdrawal symptoms that often include anxiety.
Physical symptoms of this disorder include: trembling, twitching, muscle tension, headaches, irritability, sweating, nausea, hot flashes, light-headedness, and difficulty breathing. GAD is diagnosed when psychological and physical symptoms of anxiety last more than a month and are not accompanied by the symptoms of other anxiety disorders.
1. Remember that though your feelings and symptoms are very frightening, they are not dangerous or harmful. 2. Understand that what you are experiencing is an exaggeration of your normal bodily reactions to stress. 3. Do not fight your feelings or try to wish them away. The more you are willing to face them, the less intense they will become. 4. Do not add to your panic by thinking about what "might" happen. 5. Stay in the present. Notice what is really happening to you as opposed to what you think might happen. 6. Label your fear level from zero to 10 and watch it go up and down. Notice that it does not stay at a very high level for more than a few seconds. 7. When the fear begins to trigger "what if" thinking, focus on and carry out a simple and manageable task such as counting backwards from 100 by threes or snapping a rubber band on your wrist. 8. Notice that when you stop adding frightening thoughts to your fear, it begins to fade. 9. When the fear comes, expect and accept it. Wait and give it time to pass without running away from it. 10. Be proud of the progress you make, and think about how good you will feel when you succeed this time.